Artwork
Lovett Bay
Lovett Bay 7/15, hand painted screen print on paper, 35 x 26cm
SOLD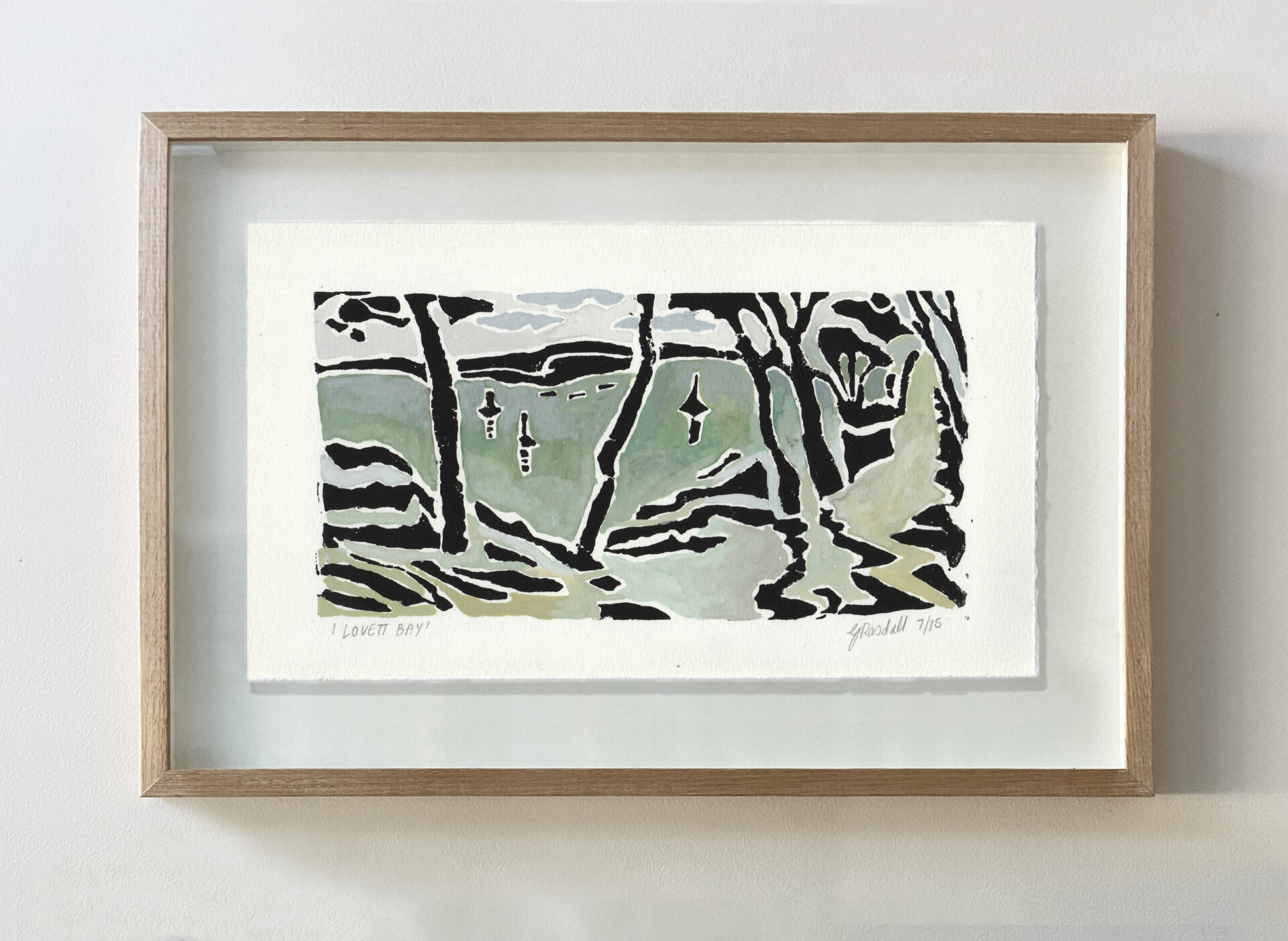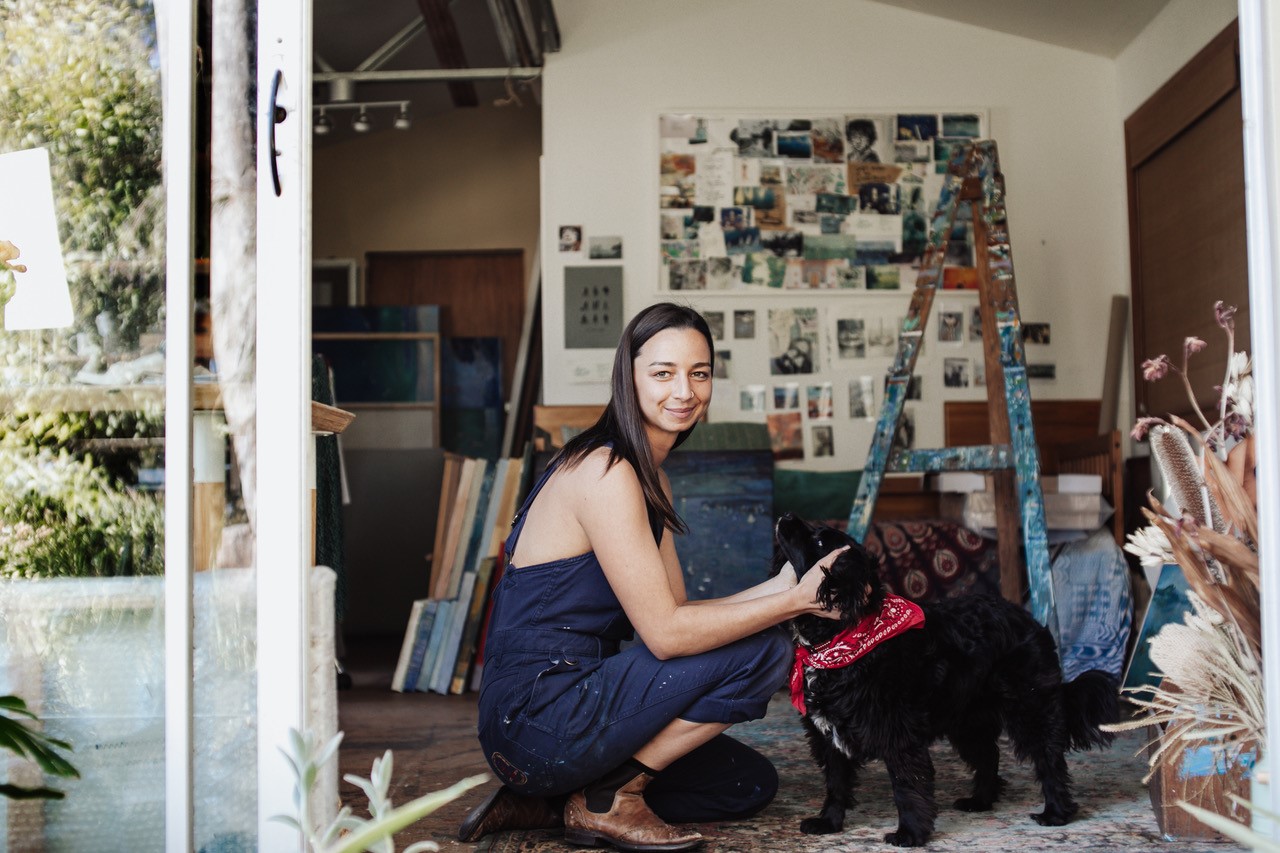 Mixed media artist Gemma Rasdall is predominantly self taught, although having an art teacher mother was a fundamental tool in her artistic development. Gemma has maintained a studio practice over the past 10 years whilst also completing a Bachelor of Design at UNSW and working in textiles design. Taking the leap 3 years ago, she left full time employment to pursue art and has participated in a number of successful group and solo exhibitions across Sydney.
Gemma creates works that draw on her deep affiliation with the water. Using experimental materials and aerial perspectives, she pushes the boundaries of traditional landscape structures.  Subtle stitching and bold mark making is employed to tell stories from the sea and of those who choose to dwell upon it.
She has been selected as a finalist in a number of prestigious prizes including the Ravenswood, Northern Beaches Environmental, John Leslie, Lloyd Rees Memorial and most recently (and most exciting) –  The Wynne Prize! Her artwork 'Framed By Life Offshore' is on display at the Art Gallery of New South Wales 14 May – August 28 hanging alongside many of her art heroes.
Gemma paints from her Scotland Island studio and lives aboard her modest yacht with puppy Arkie. Art and life are inextricably intertwined.
Glaze your artwork with Artglass.
Anti-reflective glazings are used to eliminate reflections and make glass truly invisible.

Find out more
Mosman Art and Framing
framing@mosmanartandframing.com.au